The Growth of Micro Market Kiosks
A Brief History of Self-Service in the Food Industry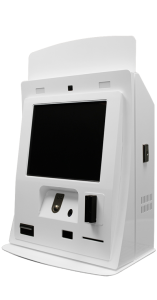 The history of self-service dining and retail is much longer than the younger generations may realize.  Prior to the rise of fast-food chains in the middle of the last century, a chain of automat restaurants called Horn & Hardart speckled urban centers of throughout much of northeast. Horn & Hardart was at one time the largest restaurant chain in the world [1]. Part of the automat appeal was the thrill of using a machine to purchase food, but many people were also drawn to the great value of getting quality meals for a low price. For these reasons, automat dining was popular both during the boom and bust times of the industrial revolution and Great Depression eras of the United States.
What Are Micro Market Kiosks
Today, micro market kiosks have evolved into being capable of selling everything from food, to personal electronics, to drugstore goods. The modern capability of a micro market kiosk is that any good that can retail in a convenience store format, can also retail via a micro market kiosk. It's virtually the same retail experience, but without the need for human cashiers.
The rise of technologies for payments and on-screen automation have made the self-checkout proposition a feasible alternative to live cashiers. Also, the emergence of technologies to detect and prevent theft have also made the proposition of micro market kiosks a consideration for merchants as well.
A few interesting facts about micro market kiosk retail:
The average micro market offers 200 items versus only 45 items in the average vending machine.
The industry will reach seven billion dollars in the U.S. in the next five years.
There will be over 50,000 micro market kiosks in operation versus only 3,000 today.
According to these statistics, retailers looking to capitalize on this explosive growth potential should consider adding micro market kiosks to their omni-channel marketing strategy! To view more of these facts, visit our infographic.
Micro Market Kiosks Are Benefiting Consumers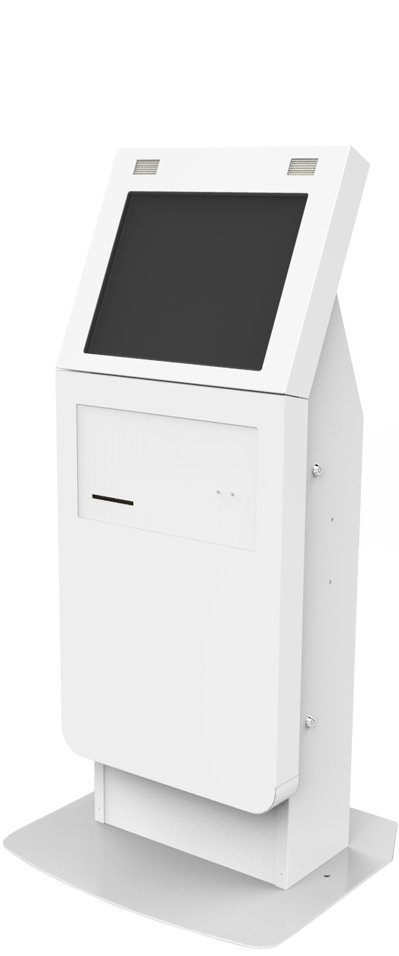 In a fast-paced 24/7 world, many consumers rely on the round-the-clock convenience of a micro market kiosk.  For example, many companies require 24-hour staffing. This is very common in health care and IT, for example. However, these late shift employees may not have access to the same dining options as daytime employees because in many cases cafeterias and nearby restaurants close during off-hours. By installing micro market kiosks in corporate settings, management can offer a greater variety of items and cater to more employees.
Micro Market Kiosks Are Benefiting Businesses
Micro market kiosks have been proven to increase sales over traditional vending machines. Part of this could be the stigma of buying food from a machine. Conversely, a micro market format is exactly like any convenience store setting, with shelves, displays, and coolers, but the only difference is the point-of-sale, which is automated versus human.
In addition, micro markets can offer much fresher products, including produce and baked goods, which are typically stocked every morning, similar to a traditional commissary or convenience store.
Yet, another reason micro market kiosks can perform better than vending machines is reliability. Vending machines not only break, but many consumers avoid them for fear of losing their money should the machine fail.  With micro market kiosks, the transaction is as simple as using an ATM machine!
With the tide moving away from vending and towards micro market kiosks, entrepreneurs considering an investment in micro market kiosks should contact Olea Kiosks today. Olea has over 30 years of experience outfitting kiosk solutions to meet virtually any need.
[1] http://www.smithsonianmag.com/history/meet-me-at-the-automat-47804151/