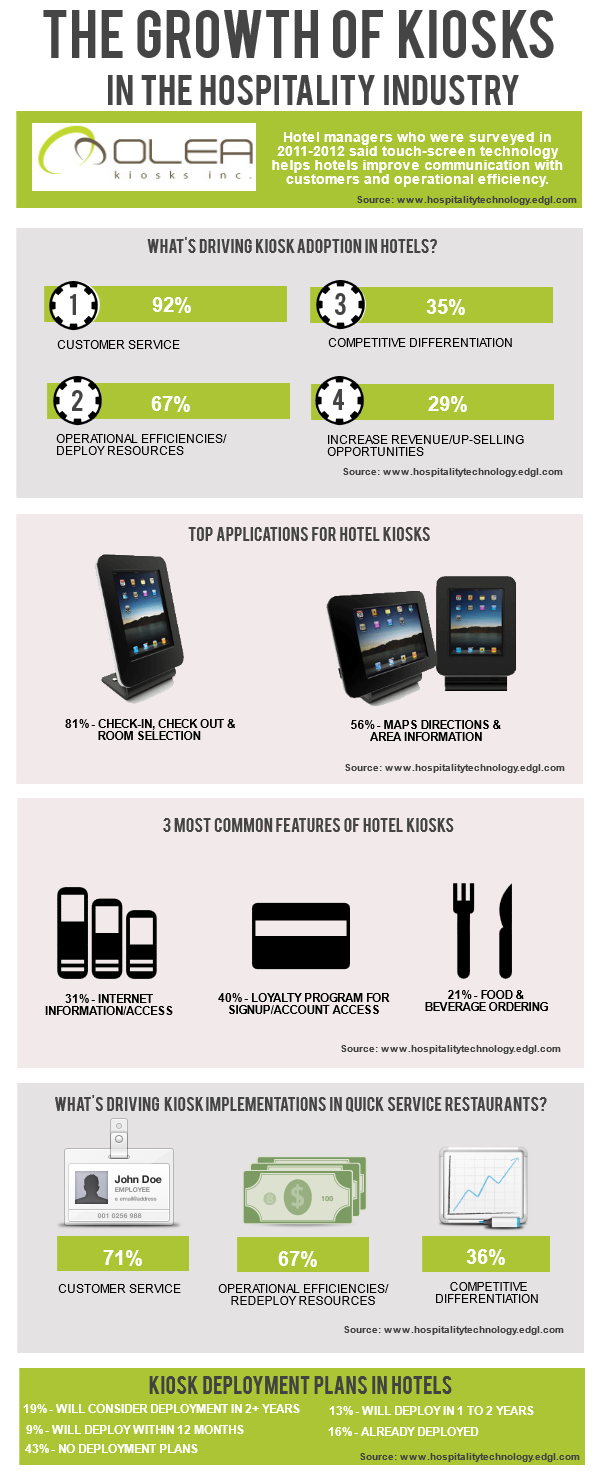 Growth of Kiosks in the Hospitality Industry
Hotel managers who were surveyed in 2011-2012 said touchscreen technology helps hotels improve communication with customers and operational efficiency. Here are some facts about hospitality kiosks.
What's Driving Kiosks Adoption in Hotels?
92% Customer service
35% Competitive differentiation
67% Operational Efficiency
29% Increase revenue/up-selling opportunities
Top Applications for Hotel Kiosks
81% Check-in, check-out, and room selection
56% Maps, directions and area information
3 Most Common Features of Hotel Kiosks
31% Internet information/access
40% Loyalty program for sign up/account access
21% Food and beverage ordering
What's Driving Kiosk Implementations in Quick Service Restaurants?
71% Customer service
67% Operational efficiency
36% Competitive differentiation
Kiosk Deployment Plans in Hotels
19% Will consider deployment in 2+ years
13% Will deploy in 1 to 2 years
9% Will deploy within 12 months
16% Already deployed
43% No deployment plans