Optimizing Digital Kiosk Placement – 5 Strategies
Digital kiosk advancements enable companies and organizations to improve margins, increase customer satisfaction, and even increase job satisfaction for employees. Choosing the right hardware for a digital kiosk deployment is daunting enough, but choosing the right locations to place the hardware is just as critical to your project planning. In this article we will address the optimal ways to think about your digital kiosk placement strategy.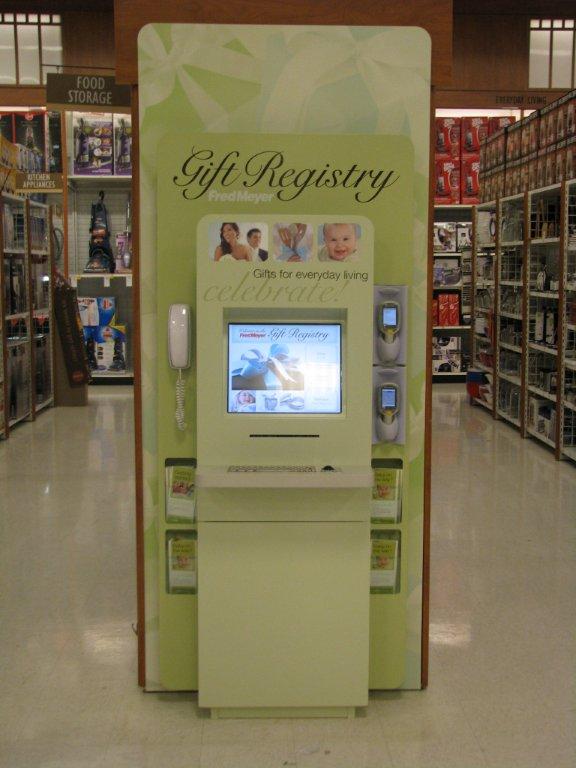 One: Place Digital Kiosks Close to Visitors and Customers
This may seem obvious, but imagine times when you have seen kiosks out-of-the-way and lined up against a far-off wall. This is poor strategy and this digital kiosk placement will not drive intended ROI. The best strategies incorporate kiosks near entrances to catch visitors and shoppers immediately as they enter. Airports are great examples of this strategy because airlines prefer travelers to check in via digital kiosks to eliminate lines, thus digital kiosks are typically positioned near the entrance.
Two: Place Digital Kiosks in Popular Aisles
If the application requires that digital kiosks be spread out throughout a larger area, such as in a retail environment, then best case strategy calls for placing the kiosks in the most heavily trafficked pathways. Just be sure not to cause bottlenecks.
Another way to increase customer satisfaction and profit is to place checkout kiosks throughout the store. Nordstrom Rack has seen a 15% increase in same-store sales as a result of adding roving checkout associates equipped with portable point-of-sale devices [1]. This same level of increased revenue could be accomplished by strategically placing digital kiosks throughout a store.
Customers tend to spend more when they're relaxed. If checkout lines are long and crowds are thick, then certain customers may leave. This can be alleviated through the use of digital kiosks in the heavily trafficked areas. There is also the possibility that certain consumers will choose your store versus the competition because you offer a digital kiosk experience. They will choose you knowing to expect a more relaxed, and much smoother shopping experience.
Three: Build Around your Digital Kiosk
If it requires building outlets to accommodate proper strategic placement of your digital kiosks, then it is well worth the effort. In the long run, digital kiosks will deliver exponentially more ROI if they are strategically placed as explained above in sections one and two. Avoid placing kiosks in a remote location because the location is convenient to a power source. It is much more profitable to spend resources on proper wiring to accommodate optimal placement of the digital kiosk.
Four: Effective Frequency of Digital Kiosks
Digital Kiosks are a significant investment, and in order to optimize ROI, organizations must carefully decide the number of digital kiosks to install. There are two things to consider:First, part of pursuing a digital kiosk program is to increase customer satisfaction. However, if there are too few kiosks, then lines become a problem, and the same issues arise as do when traditional human-based customer service functions are in place.
Secondly, to optimize digital kiosk ROI, organizations need to entice visitors and customers to utilize the kiosks. Many marketing experts rely on the "rule of seven" which states that a consumer must be exposed to something seven times before they buy it. The same is true for enticing your visitors and customers to switch from traditional customer service personnel and decide to try the automated digital kiosk approach. You must sell them on it. More abundant, and better placed digital kiosks will help migrate your visitors and customers to digital kiosks, and optimize ROI.
Five: Digital Kiosks for Branding
Remember the rule of seven? Not only can digital kiosks help improve the customer service processes, but consistent, abundant branding can also increase revenue. Digital kiosks help reinforce the brand, making customers more comfortable. They can also be programmed to cross-sell and up-sell.
Optimal digital kiosk placement is paramount to achieving remarkable ROI on your digital kiosk program. To learn more about the benefits of effective kiosk placement, contact Olea Kiosks today.
[1] http://www.forbes.com/sites/kellyclay/2012/04/06/nordstrom-sees-15-3-increase-in-retail-sales-following-introduction-of-mobile-pos-devices/